By: Kristen Mikelbank
Have you ever been asked if the following statements applied to you?
"We worried whether our food would run out before we got money to buy more."
"The food that we bought just didn't last, and we didn't have the money to get more."
This 2-question screening tool is known as the Hunger Vital SignTM and is used to assess household food security. Responses of "often true" or "sometimes true" are indicative of a household at risk for food insecurity. It is becoming more common for these questions to be asked at health care visits because of the impact food insecurity can have on one's health and well-being.
Definitions
According to the U.S. Department of Agriculture (USDA), food insecurity is defined as "a household-level economic and social condition of limited or uncertain access to adequate food." This lack of access impacts a household's ability to live an active, healthy life.
Researchers from Feeding America, the nation's largest domestic hunger-relief organization, estimated that nearly 1 in 6 people in Ohio may have experienced food insecurity in 2020. The number of food insecure residents in Lorain County is similar to Ohio's overall numbers (1 in 6), and in Cuyahoga County, the number of food insecure residents was closer to 1 in 5 people.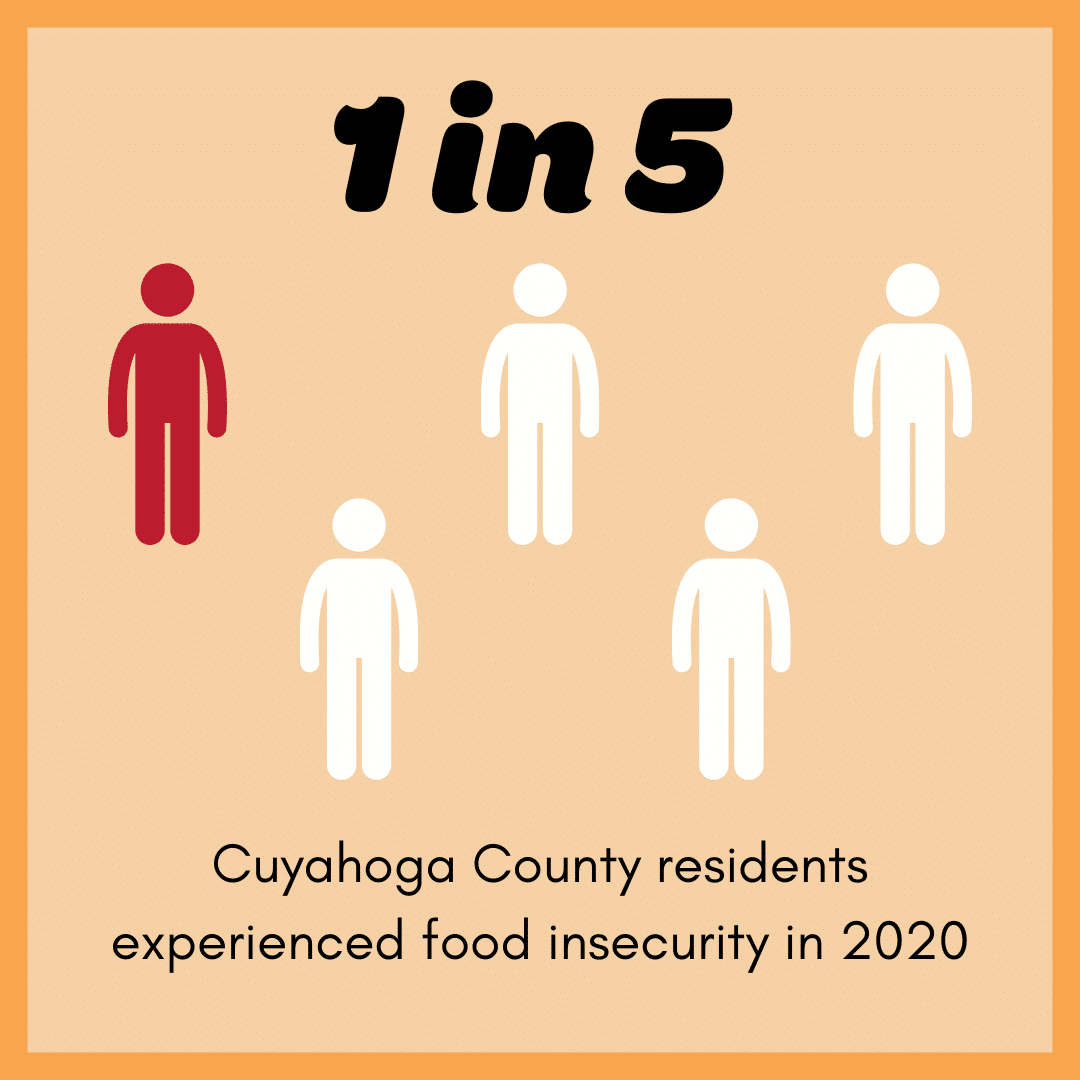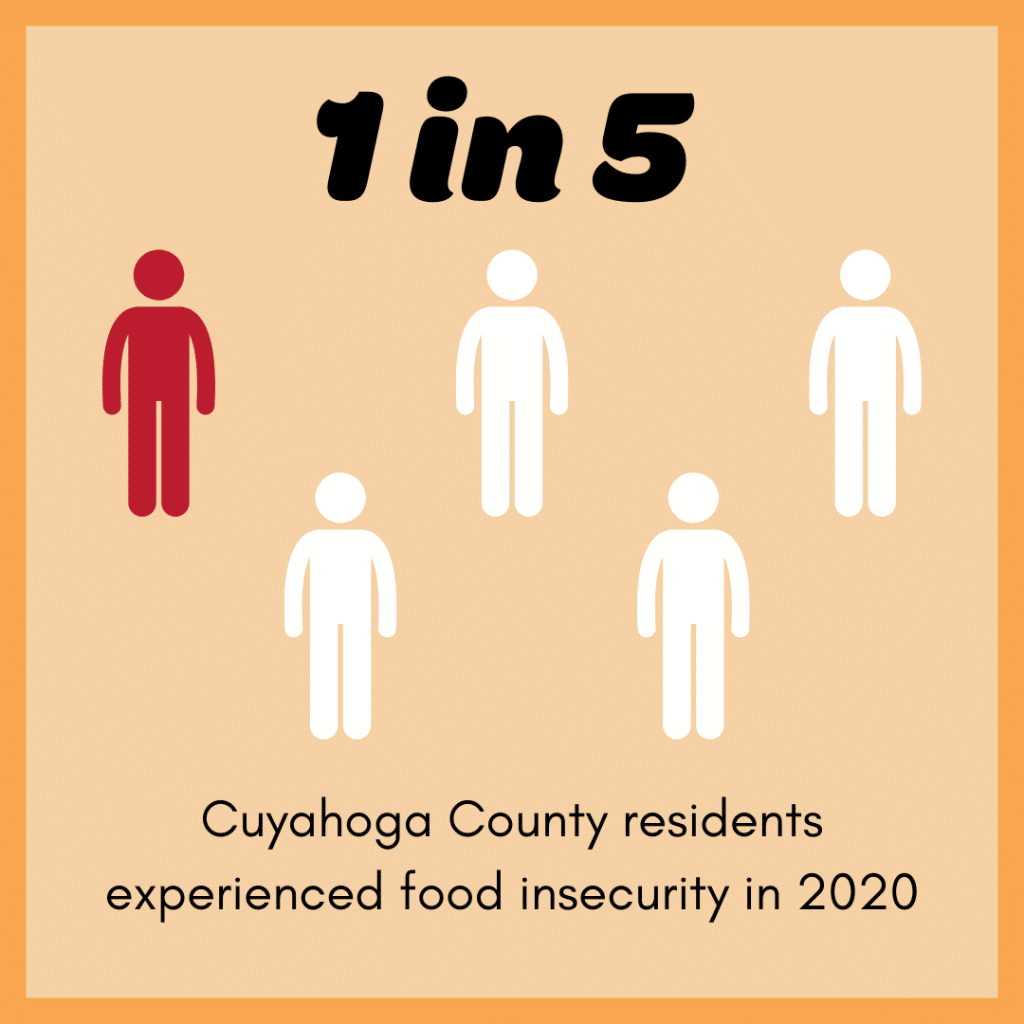 Impacts
Households facing food insecurity may have to make choices between paying for food and medicine, or food and housing, or food and transportation-related expenses. Additionally, people living in food insecure households are at higher risk for a variety of chronic diseases including diabetes, heart disease, and high blood pressure. The uncertainty of where your next meal may come from can also lead to higher levels of stress.
Last month, the University of Wisconsin Population Health Institute released the 2022 County Health Rankings. In both Cuyahoga and Lorain Counties, 20% of adults reported being in poor or fair health. In Ohio, overall, 18% of adults reported fair or poor health.
City Fresh
City Fresh's mission to "create and promote a more healthy, vibrant, and equitable local foods system" is in alignment with improving a household's food security. Locally grown fresh fruits and vegetables provide a healthy, nutrient-dense addition to the dinner plate, and City Fresh is working to ensure accessibility to all. Shares can be ordered week-to-week so there is not a large upfront cost, and a limited-income price option is available for both the individual and family-sized shares. And, for households who receive SNAP (Supplemental Nutrition Assistance Program) benefits, City Fresh offers further discounts for those using their SNAP card to pay. With 15 locations throughout Cuyahoga and Lorain counties, City Fresh is also geographically accessible.
Other Resources
Many factors can contribute to a household wondering where their next meal is going to come from. The three main drivers of food insecurity are related to employment, housing, and healthcare. For additional resources, 211 Lorain County (https://www.211lorain.org/) or United Way 2-1-1 Greater Cleveland (https://www.211oh.org/) can provide assistance. Cuyahoga and Lorain Counties are also served by two food banks that are part of the Feeding America network. The Second Harvest Food Bank of North Central Ohio (https://www.secondharvestfoodbank.org/) and the Greater Cleveland Food Bank (https://www.greaterclevelandfoodbank.org/) can direct you to hunger relief programs in your community.
Sources and More Information
Below are some links if you are interested in learning more about any of the topics mentioned above:
Children's Health Watch – Hunger Vital Sign