Your gift to City Fresh supports our values:
Nutrition: We keep you in healthy foods all season long.
Community Building: Our stops are managed by folks in your neighborhood.
Environmental Resiliency: Investing in local foods is a long-term solution to Climate Crisis.
Social Equity: Tiered pricing means everyone can access nourishing foods.
Economic Justice: City Fresh shares pay farmers fairly and keep dollars in our region.
Help us create a more just and equitable food system with your donation!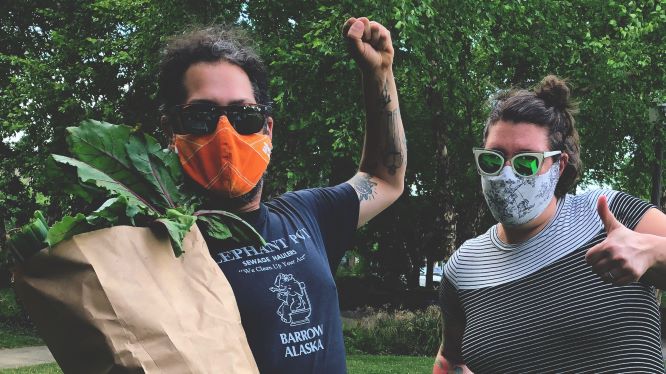 Your gift is 100% tax deductible and will further our mission to build a more healthy and equitable foods system here in our region and beyond.
What can we do with your donation?
A gift of $5,000 covers the annual fuel costs of bringing more than  100,000 lbs of fresh, locally purchased produce into our cities.
A gift of $1,000 covers the costs of remineralization of our soils, which we deplete little by little each year we harvest. These must be replaced if the plants we grow are to generate their disease fighting and brain building nutrients.
A gift of $250 subsidizes a hard working family with nutrient dense food for our entire growing season.
A gift of $50 is all we need for a month of IT Support to ensure no one has to bring cash or checks to the Fresh Stop and spread germs to tens of thousands of others…
Did you know that many donations can be doubled if your employer has a matching gifts program? Ask at work to see if they'll match your donation.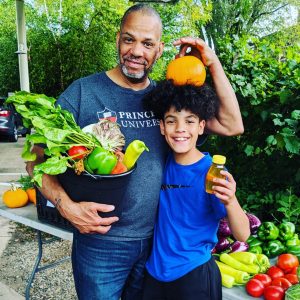 Other ways to donate:
Direct donations
IRA roll-over
Donor advised funds
401k giving
Estate giving
Beneficiary designation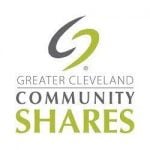 City Fresh is a proud member of Greater Cleveland Community Shares, a workplace giving program for social justice organizations. If your workplace participates in Community Shares, you can designate your gift to City Fresh! Find out more on the Community Shares website.