Volunteer Opportunities
City Fresh is always in need of volunteers! Feeding our communities and keeping them informed about the vital difference between a kohlrabi and a turnip depends on it! We're looking for new folks to join our team of Food Justice Warriors to help distribute shares at our Fresh Stops each week. Whether you're able to donate an hour or become a regular cheerleader for food justice for an entire season and whether your talent is counting out ziggurats of onions or taking photos of mutant veggies for social media, we'd love to have you! Just send us a quick note and we'll get you set up.
Interested in volunteering? Email us at info@cityfresh.org to get started!
Ways You Can Help
We have lots of jobs! Here's a few of them:
Set-Up Squad – The Set-Up Squad brings out and arranges tables, chairs, and signs prior to the arrival of the veggie truck. They help unload shares from the truck and organize onto tables based on share type. They also clean storage bins and prepare signage, including what is offered in the shares that week! They have the added bonus of talking to passersby interested in the program and get really familiar with exciting fruits and vegetables!
Distribution Detail – The Distribution Detail meets the City Fresh veggie truck at the stop then unloads the bins full of this week's shares from the farmers and counts out the appropriate number of shares and ensures each share has the correct quantity of items based on single or family share status. Help with set-up may be needed, as well! Don't forget to keep your counting to yourself! Strong-armed individuals are always desired to help out with the heavy lifting.
Check-in Charlies – Check-In Charlies help check in shareholders picking up their share for that week. They also complete transactions for SNAP and future orders, handle money, and write receipts. These items require some additional training.
Produce Posse and Fruit Guard – Produce Posse and Fruit Guard manage line traffic, help shareholders pick up the necessary items for this week's share, if they aren't already pre-bagged, answer questions about City Fresh, discuss and debate the varying methods of preparing, storing, and preserving the bounty, monitor the fruit and vegetables so they don't wander off unnecessarily, and restock the tables as they empty. Our need for Produce Posse volunteers increases as the season peaks, starting in mid-July.
Tear-Down Team – The Tear-Down Team consolidates any left-over shares/share items for donation, break down tables and chairs and move them to storage, and pat everyone on the back for a job well done!
Show Running – Show Running is our fancy name for the Volunteer Lead. We are always looking for volunteers interested in taking charge at our Fresh Stop locations. If you think this is you, you'll need to be prepared to manage cash out at the end of the evening, coordinate  orders, communicate stop needs to the City Fresh Program Coordinator, and help retain enough volunteers for the stop location. This will require additional training.
As City Fresh volunteers, you have the inside scoop on the vibrancy of our CSA. While on site, don't hesitate to snap photos and send them our way; tag us on social media; share your cooking wisdom and your favorite recipes with us and the community. If you have a special skill or project your interested in let us know! The more team work makes dream work and the more concerted effort, the merrier we all are.
We're excited to meet you!!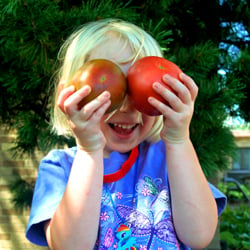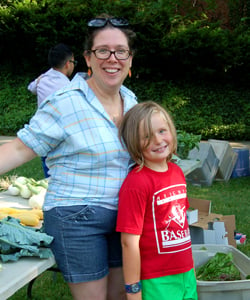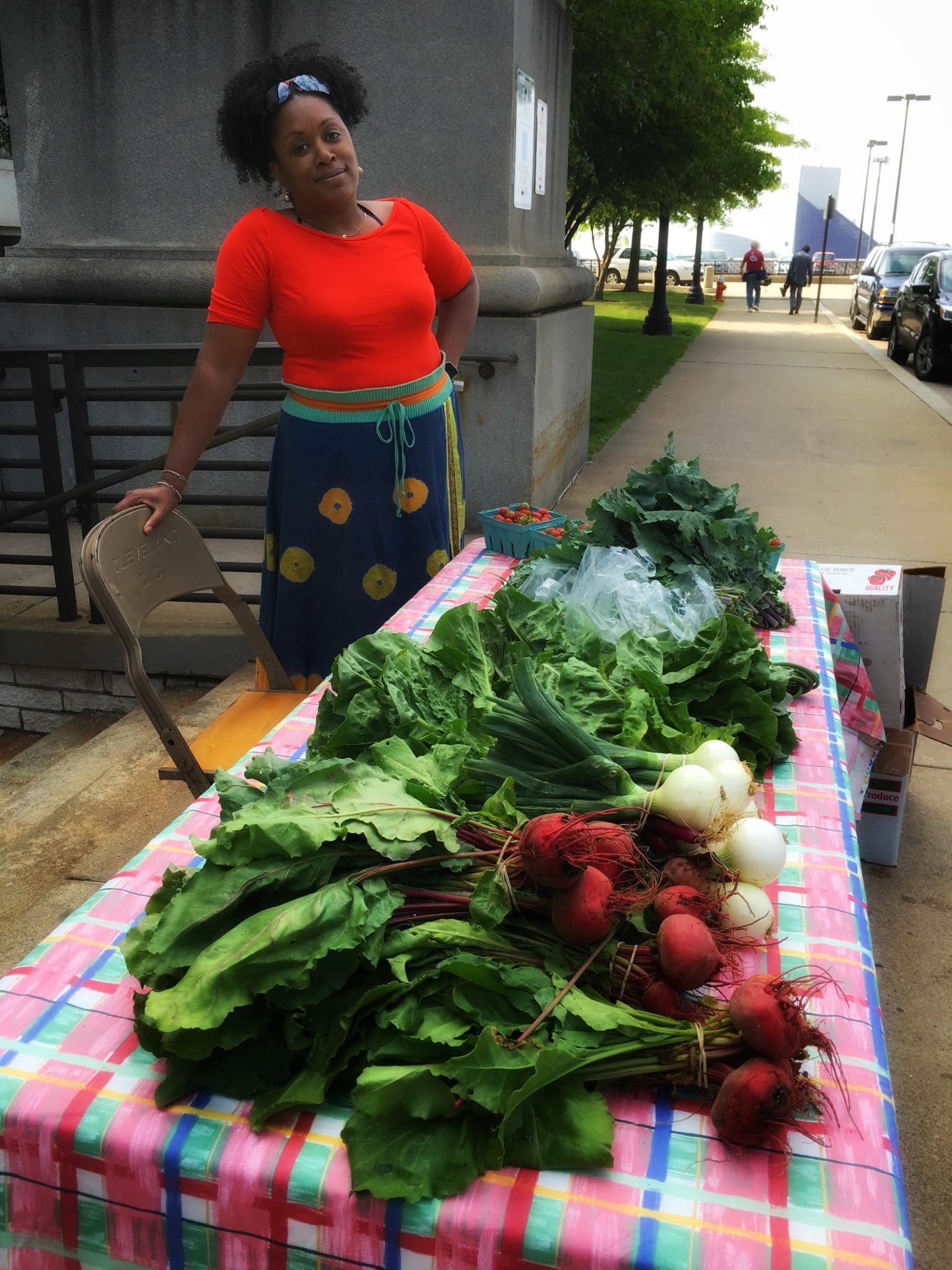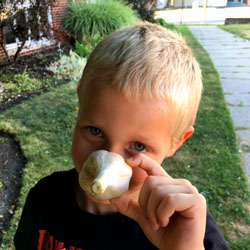 What Our Volunteers Have to Say
"I really believe in what City Fresh is doing. Everyone should have access to fresh, locally grown vegetables – regardless of the balance in their bank accounts. City Fresh ensures that Clevelanders have that access."– Melissa Bilancini
"Having to buy vegetables in the supermarket after working with City Fresh for a while just gets sad. There's something really fun about having to count out 1,080 peppers or 98 watermelons." – Anthony Sorace
"Everyone should have access to fresh local produce. It tastes better, is better for you, better for the planet. The people are great. The volunteers work really well together and there are a lot of share holders that I look forward to seeing every week. It's a community and that is important too." – Amy Butcher
"City Fresh gets you spoiled!  Once you know how veggies are supposed to taste, supermarket ones just don't make the cut.  Around December every year, I find myself craving fresh greens and a good tomato.  I also save a lot of money during the season when I am not going to the grocery store as often.  All those impulse buys disappear when my fridge is stocked with produce. I also really believe in City Fresh's mission.  Everyone should know where their food comes from- and while City Fresh stops aren't the farm, they are many steps closer than the grocery store.  I love watching parents teaching their young children names of the veggies each week and letting them help pick out their share.  You can tell what kids are "City Fresh kids" when they run right up and know what a kohlrabi is!" – Emily Lynch
"I think that access to healthy food plays an important role in building healthy communities. Similarly, investing in locally grown food helps strengthen our region.  I enjoy the fact that the composition of our weekly shares reflects the progression of the seasons, providing exposure to new and different produce every week.  I also really like the people involved.  I enjoy spending time and talking with other volunteers and shareholders." – Chauncey Keller, JD
"I see a vibrant local food system as a key component of basic human rights and our right to feed ourselves real food.  The health of the land and the people improves dramatically when we eat fresh, sustainably raised food, and I believe we need that to do good works in the world." – April Mather