OUR MISSION AND VISION
City Fresh creates and promotes a more healthy, vibrant, and equitable local foods system.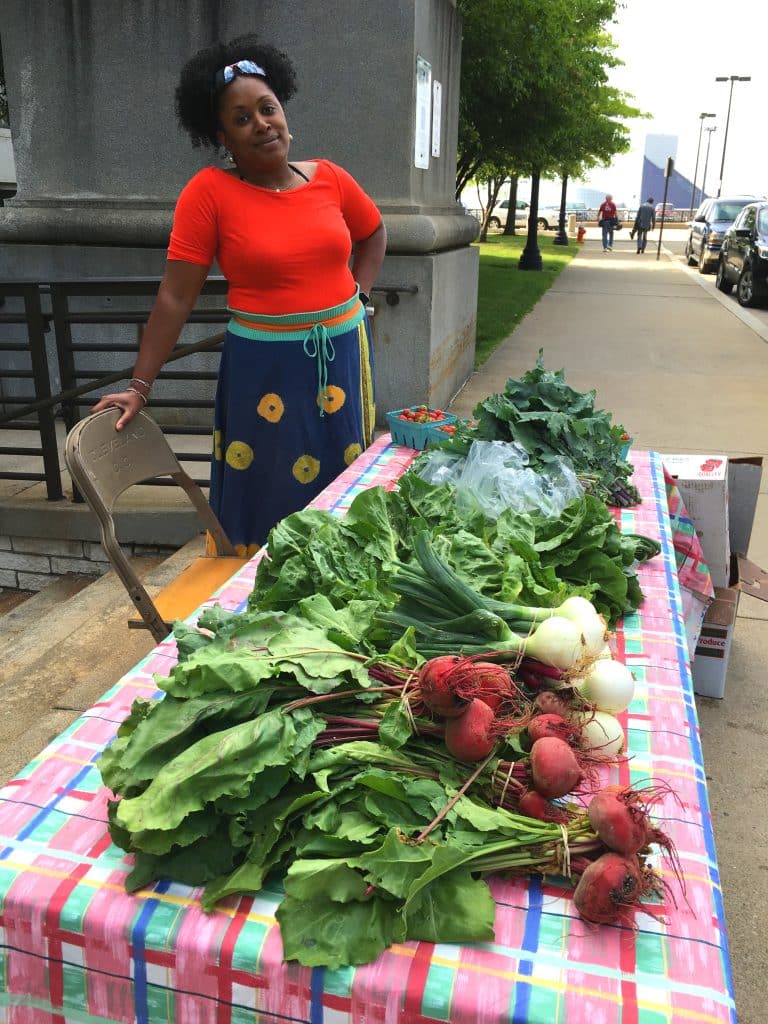 Our vision is to build a future where holistic land management, alongside equitable and community-led distribution chains of whole food drives an abundance of health and engagement – and where surplus can be returned to the land to support the diversity on which our society depends.
We see a future where networks of learning lead people of all ages to engage with their food, and where that food acts as a bridge that unites us to solve the intersecting challenges of health and economic disparity.
We strive to make these ideals a reality, one harvest at a time.
OUR GUIDING PRINCIPLES
In practice, we promote sustainable farming by supporting farmers who employ organic growing techniques. We also take the prospect of our diet's carbon footprint seriously, and we strive to ensure the mileage on your produce is as small as possible. The food in your basket is tasty because rich soils produce a restorative yield of fruits and vegetables all year long – and long into the future.
We are committed to:
Nutrition: We keep you in healthy foods all season long.
Community Building: Our stops are managed by folks in your neighborhood.
Environmental Resilience: Investing in local foods is a long-term solution to the Climate Crisis.
Social Equity: Tiered pricing means everyone can access nourishing foods.
Economic Justice: City Fresh shares pay farmers fairly which helps keep dollars in our region.
HISTORY OF CITY FRESH
For over twenty years, City Fresh has promoted the sustainability and equity of our local foods system. Our hub of operations and educational center is the George Jones Farm and Nature Preserve in Oberlin. Our flagship program is the City Fresh Farm Box, a multi-producer community supported agriculture (CSA) initiative established in 2005. City Fresh promotes agricultural and community resilience – first, by paying farmers above-market rates for each week's bounty, and second, by weekly delivery of healthy fruits and vegetables to residents of regional food deserts at a subsidized rate in friendly, social, community-based settings. During the June – October season, our staff and volunteers distribute fresh produce from a network of regional farms to 15 Fresh Stops in Lorain and Cuyahoga Counties. Since 2005, we have delivered nearly 200,000 baskets of locally grown foods.
WE ARE SEEKING
Applicants for our Board of Directors. Familiarity with the City Fresh mission is not needed, just a passion for sustainable agriculture, tasty locally grown produce, and your community. City Fresh is seeking members who live, work in, or have worked in Lorain County and Cuyahoga County.
Previous Board experience is not needed, as we are seeking members of all backgrounds and talents, and value the diverse contributions of our community members. Special consideration will be given to individuals from communities facing historic food and land access barriers.
RESPONSIBILITIES OF A CITY FRESH BOARD MEMBER
Interest in and willingness to support City Fresh goals and objectives by:
 Regular meeting attendance and participation; responding to requests for feedback or decisions between meetings promptly
Ensuring effective organizational and strategic planning:
Participating in the creation of a strategic plan and annual review
Selecting and evaluating the executive director
Upholding the adherence to our guiding principles of integrity, personal growth, belonging, competence, helpfulness, fairness, and teamwork
Ensuring the legal and ethical integrity of the organization:
Providing proper financial oversight
Understand financial statements or commit to learning about nonprofit financial oversight
Committing to providing adequate resources for the organization to fulfill its mission by:
Attending fundraising events
Enhancing public standing by utilizing community networks and social media platforms
Ensuring adequate financial resources
Making an annual give or get contribution of at least $250.
MEETING DATES/TIMES/LOCATIONS
Full board meetings occur once a month on Mondays in a virtual format.
Committee meeting times and dates, as well as locations, are determined by the committee members.
***********************************************************************
CONTACT
Please send resume and email with the subject "Board Interest" to: boardchair@cityfresh.org