We put together these free resources for you to explore! Click on the photos to access the entire graphic and print them out.
Information about all the nutritional benefits of eating fruits and vegetables from across the color spectrum!
Kid-friendly version to showcase the awesome benefits of eating fruits and veggies of all shapes, sizes, and colors!
Information about various methods to preserve your veggies, such as drying, blending, freezing, pickling, and fermenting.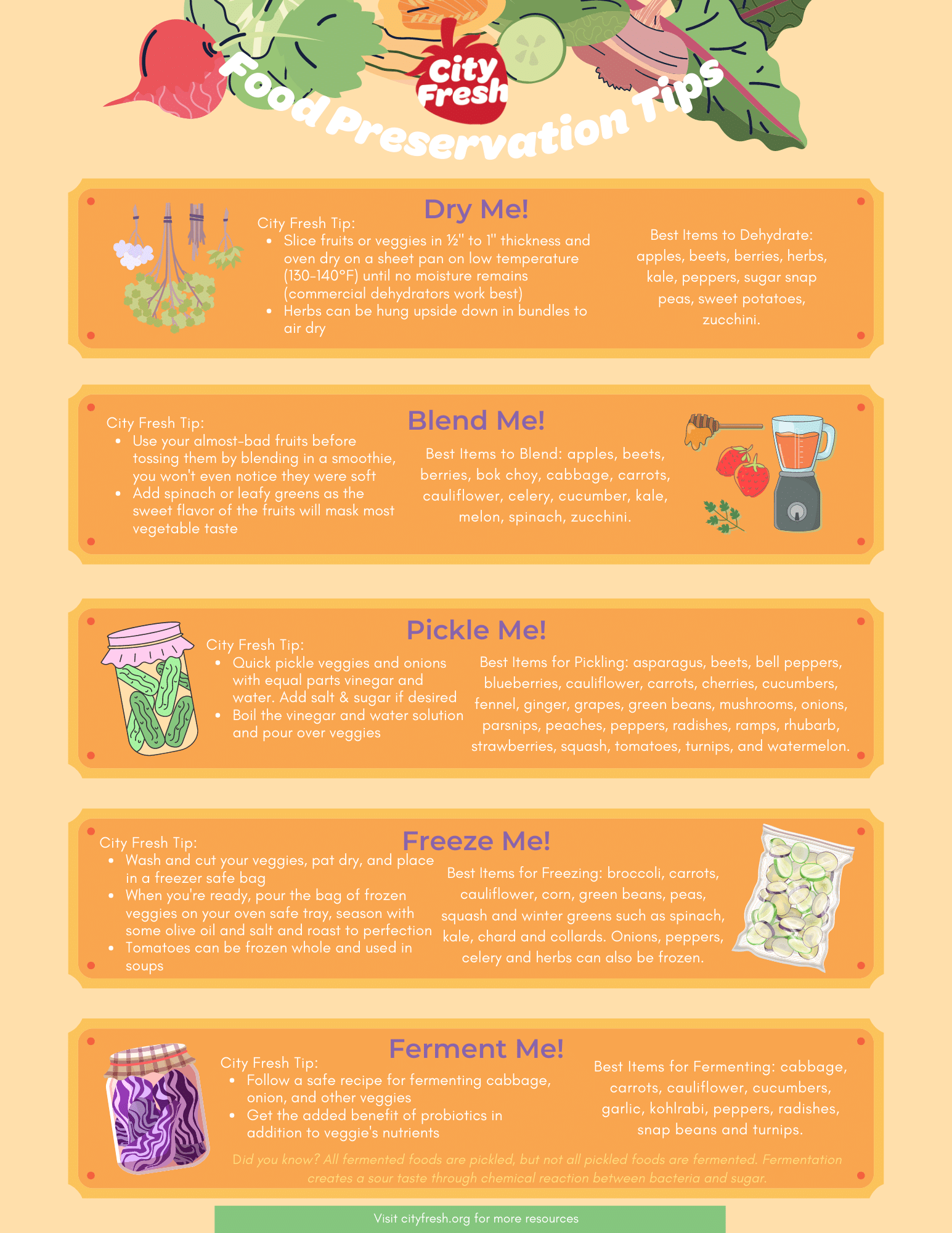 An easy guide on how to properly store different fruits and vegetables in the fridge or on the countertop.
Have ideas for educational material that you'd like to see from us? Or content that you'd want to contribute? E-mail us at info@cityfresh.org, we'd love to hear from you!