The most flexible and affordable farm box program in Northeast Ohio is having a SALE! You won't want to miss this!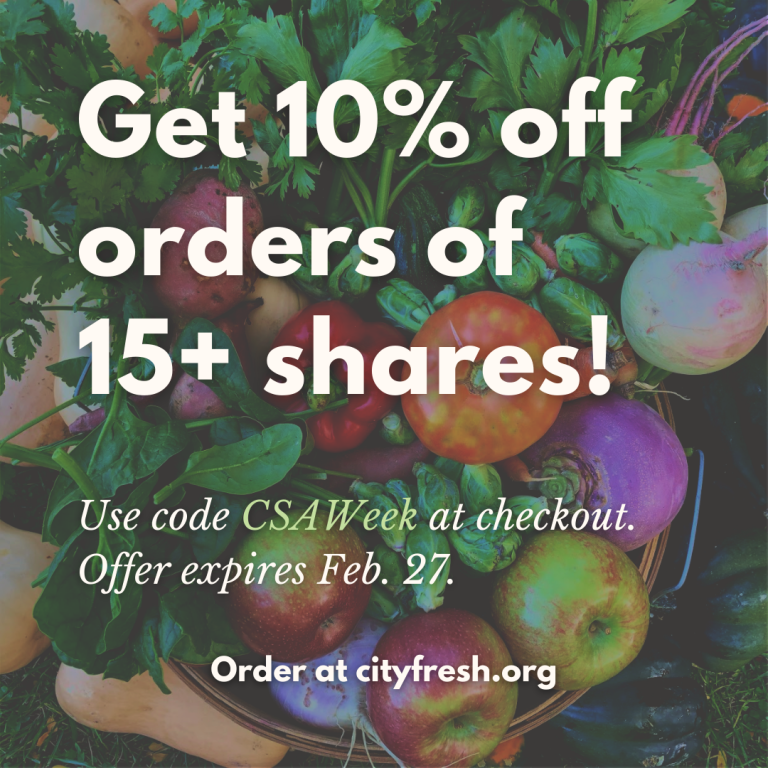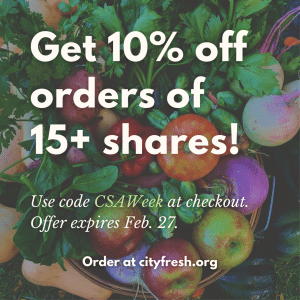 Starting today, we are joining farm programs across the country in celebrating National CSA Week. This is the most popular time of year to sign up for farm shares and guarantee fresh, healthy food for your family all season long. 

If you've been thinking about joining City Fresh this season, now is the perfect time to do so. You'll be inspired by new veggies each week to get creative in the kitchen and prepare fun and interesting meals for you and your family. Plus, you'll be directly supporting small local farmers that are protecting our waterways and fighting climate crisis by employing low-impact techniques, which are good for the environment AND our health. 

THIS WEEK ONLY! Get 10% off when you order 15+ shares. Use code CSAWeek at checkout to access these big savings.* You can't beat this freshness at these prices! 
*Code valid only for full price shares. Offer expires 2/27. 

Spread the word! Be sure to tell your friends why you're joining City Fresh this week by tagging us on Instagram and Facebook.