Rebecca Petrilli
Co-chair
Rebecca is a Cleveland native, current Cleveland Heights resident, and life-long veggie-lover. She has been part of the City Fresh community since 2016. She loves to read, travel, and spend time with her friends and two black cats. Rebecca is an attorney and works with students who are studying for the bar exam.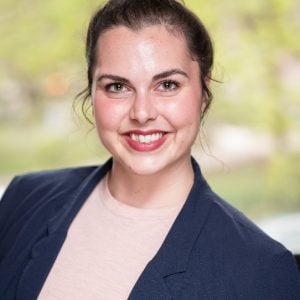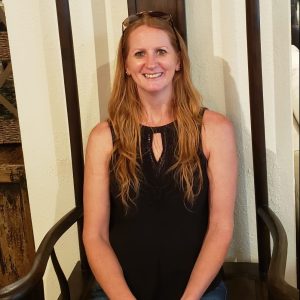 Melissa Beck
Treasurer
Melissa is the CFO for a community mental health agency. She enjoys spending time with her two daughters. If she is not with her daughters, you will find her in the gym. She enjoys all types of workouts such as lifting weights, running, and cycling.
Jenna Sholk
Secretary
Jenna is a domestic relations attorney.  She enjoys cooking (especially with fresh local produce), reading, and yoga.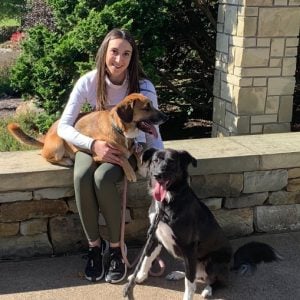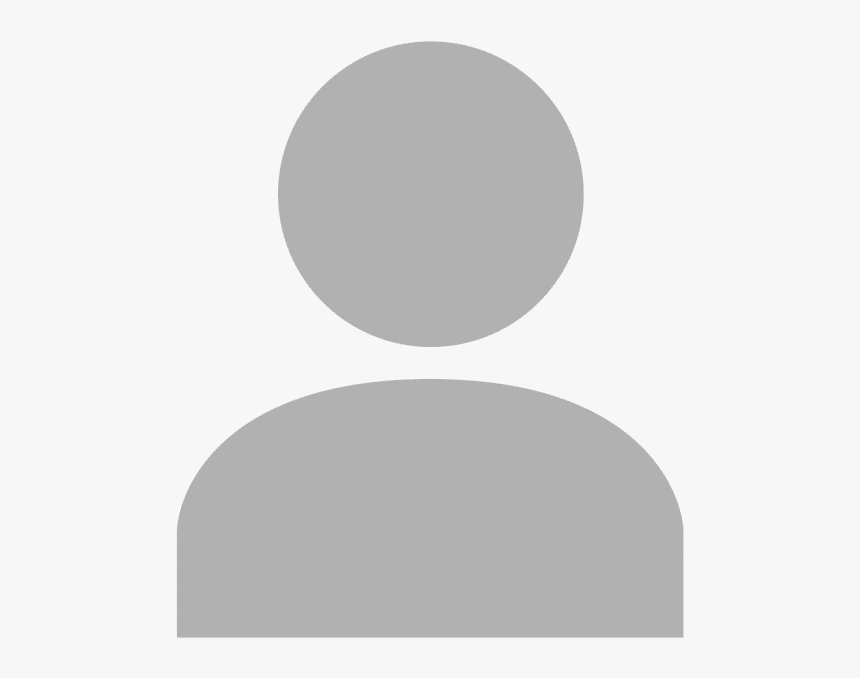 Dillon Corrigan
Dillon is a Biostatistician at the Cleveland Clinic who helps doctors design and analyze data from clinical research projects. He also works as a consulting curriculum developer for an online education company. In his spare time, Dillon loves to run, bike, and hike all over Cleveland with his wife and Brittany Spaniel Elvin. He is also passionate about cooking, food, and using the amazing ingredients available here in Northeast Ohio.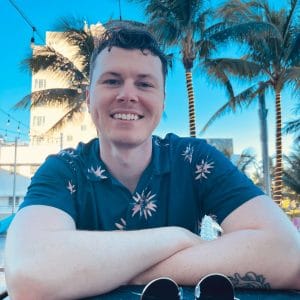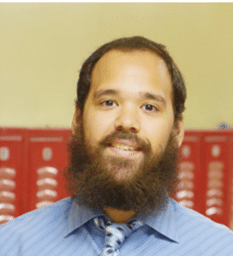 Matthew Grimes
Matt is a lover of unity and convener of courageous conversations. He currently serves as the Head of Diversity, Equity, & Inclusion (DEI) for the Cleveland Guardians and continues to engage in national conversations about educational equity. In his free time, Matt enjoys musical theatre and spending time with his partner, 2 children, and 3 dogs. 
Ariel Jordan
Ariel is the Social Impact Analyst at Sangfroid Strategy. She enters her work from a health, research, social work, and nonprofit background. Ariel enjoys spending time outdoors, exercising, traveling, and reading. She serves as the chair of our Development Committee and has been a member of the Board since June 2021.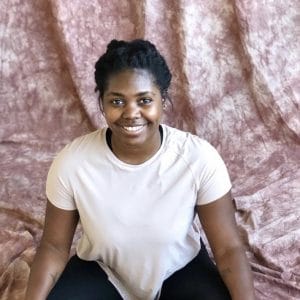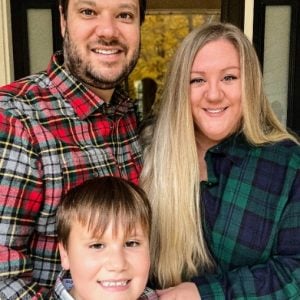 Jessica Francis Kasprzak
Jessica is a marketing and communications small business owner. You may find her exploring nature with her husband and stepson, volunteering in the community, vacationing somewhere interesting, or cheering on her favorite 8-year-old lacrosse goalie. Jessica has served on our board for two years and is currently the chair of our Marketing Committee.
Brittany Labinger
Brittany is the director of a small public library near Austin, TX. She is an avid reader, baker, and cook. She loves spending time with her fluffy tuxedo rescue cat, Gimlet, and solving crossword puzzles with her partner.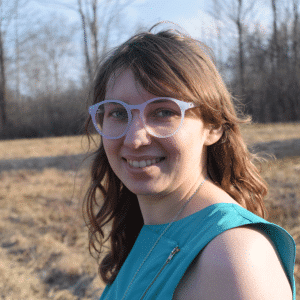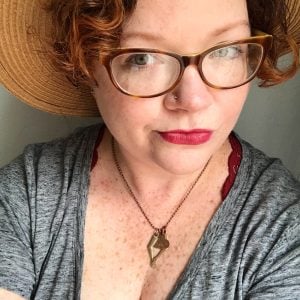 Brandi McElhatten
Brandi is a single mama of an amazing kiddo and two tabby cats. By day, she is a Marketing Specialist working in Logistics. She is passionate about sustainability and social equity and knows that even the smallest change in our everyday actions can make a difference. She is an avid supporter of local artists and small businesses. In her spare time, she loves exploring new places in the city with family and friends, going to concerts, crafting, and obsessing over her plot in the community garden.
Michael McFarlin
Michael grew up on farmland in Huron County, Ohio, is an Army veteran, and currently works as a librarian at Oberlin College. He serves on the Historic Preservation Commission for the City of Oberlin as well as the the Information Technology Advisory Subcommittee for Kendal at Oberlin. When Michael is not reading for work or pleasure, he is likely playing music, making playlists, or checking out the latest selections at your favorite craft brewery.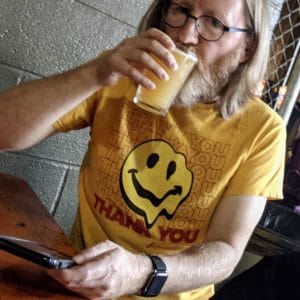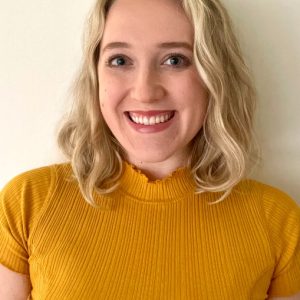 Julia McPherson
Julia McPherson is a Registered Dietitian who works at an Acute Rehabilitation Hospital. In her spare time Julia likes to go cycling, play with her cats and paint with watercolors. Julia has been a City Fresh shareholder since 2020 and joined our board in April of 2021. 
Kristen Mikelbank
Kristen has lived in northeast Ohio for the last two decades. She grew up near Syracuse, New York and lived in Middlebury, Vermont and Columbus, Ohio. She met her husband in graduate school at The Ohio State University (O-H…) and moved to the area for his job at Cleveland State University. Kristen works at the Greater Cleveland Food Bank where she is the Senior Manager of Research and Program Evaluation. She enjoys exploring the area, procrastinating on household chores, baking (and eating) cookies, and taking road trips.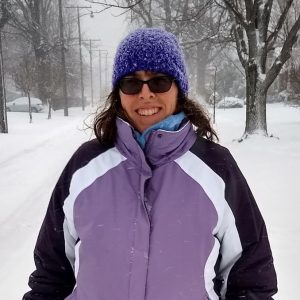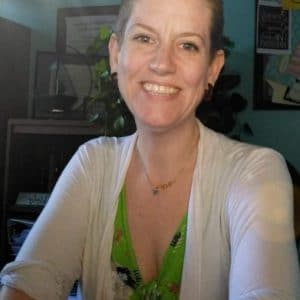 Whitney Oliver
Whitney works as a supervisor at the Nord Center in Lorain. In her free time she enjoys filling her days with family and hobbies, which include attempts at embroidery, growing succulents and keeping a hydroponic aquarium garden alive in her kitchen.